If we're under a Polar Vortex, what I want to know is, why haven't we seen the TARDIS?
Current Mood:

amused
Inside was a Happy Birthday bag for the TARDIS!
Inside the bag was a lovely note explaining the presents and a fantastic cross stitch of the TARDIS!
Next was a super cute card, some fun magnets, and some lovely tea that I had with breakfast this morning.
I also got a cute little hedgehog, a mini birthday cake for the TARDIS, and a very fun interpretation of fish fingers and custard!
Last, but not least, I got a great door-hanger wishing the Doctor a happy birthday right along with Sexy :)
Thank you for all the lovely presents tpeej, they made my slightly late celebration of TARDIS day quite fantastic!
I had a busy week and weekend, so I didn't get a chance to check my mail until yesterday and then I was happy to see that my package from the lovely tpeej had arrived! It was festively taped with some stylish Hello Kitty tape:
My Great niece LuWu kept asking me yesterday, "Why I didn't open the box up yet?" I told her, "I can't open it up until Friday.
It was so worth it though. Thanks to my sister,
sambhill
for taking the pictures before she left for work.
(
TARDIS Day gifts
Collapse
)
Can we do this again soon???
I got my box on Wednesday. Let me tell you, it was VERY hard to wait until today to open it.


Partners will be sent out later this week.
TARDIS DAY GIFT SWAP SIGN UPS ARE OFFICIALLY OVER!
TARDIS DAY GIFT SWAP SIGN UPS ARE ALMOST OVER!
2012 TARDIS Day Gift Swap:
Rules:
This year's theme is the HAPPY BIRTHDAY TARDIS DAY! Since this is a Special TARDIS Day, you aren't getting a choice on whether or not you participate in the theme
Birthday Theme means your give has to include something birthday related. Some suggestions are:

Birthday Card
Birthday Candles
Birthday Goodie Bag
Birthday Cake
Birthday *insert here*

Total price of the gift must be $30 or less, including shipping costs. There is no size limit, so don't feel bad if you send someone a smaller gift. We're not made of money, we all know that :D
To Participate, you must fill out the form below and post it in the comments
At least one aspect of your gift has to be TARDIS related. It is TARDIS Day after all :D
You must choose a type of gift you'd like to give/get. Choices are as follows:
Homemade
Purchased
If you want to participate in the Card swap or the digital gift swap, there will be separate sign ups for both categories.
All gifts must be sent so that they arrive on or before TARDIS Day, which is a Friday this year.
Gifts can not be opened until TARDIS Day.
PLEASE post pictures of what you got here on the community, along with who your partner was and a thank you :D
Things You Probably Want to Know:
Swap partners will be based upon location; if you live in the UK, you'll be paired with someone else that lives in the UK, so on and so forth.
We do pair partners with people from other countries if there are volunteers; if you volunteer for this, you are hereby forfeiting your right to complain if your package is late. We can't control the postal service, we're only human.
Do you attend Chicago TARDIS? If so, let us know! We will do our best to pair you with someone else attending the convention, so you can give your gift to them in person!
If you think your package is going to be late, please email TARDIS.Day.Mod@gmail.com to let the mods know. We will contact your partner to tell them.
All comments on this entry are screened, so the only people that will see your address are the Mods (paxieamor, hannibal_topaz and lilyofshallot).
Homemade gifts are… well, homemade. Crocheted TARDIS Scarf, cookies, little Sculpy figures, whatever. This could also include homemade CDs/DVDs.
Purchased gifts are things that you buy. Action figures, Books, DVDs, CDs, whatever.
For "Any Other Info You'd Like People to Know": let us know things that would help your gift giver: who your favorite characters are, favorite color, stuff like that.
Partner means the person you're gifting to will be gifting back to you. Therefore, give a gift that you would want to receive yourself.
New this year: The type of gift you choose to give is the type of gift you will receive. Therefore, if you choose to give a homemade gift, you will receive a homemade gift; choosing a purchased gift will mean you receive a purchased gift.
Comment Form:
Name:
LJ/Tumblr Name:
Address:
Email:
Gift to give/receive: Homemade/Purchased
Are you wanting an international partner (please read the disclaimer!):
Will you be at Chicago TARDIS:
Favorite Doctor(s):
Favorite Companion(s):
Favorite Color(s):
Anything else?:
Sign Ups end on Saturday, September 15th at Midnight EST. Partners will be announced sometime the following week.
Please comment with any questions or use the above email address!
Start digging out your TARDIS Day gift ideas, sign ups begin soon!


It's very early, but we've realized that next year TARDIS Day falls on the first day of Chicago TARDIS! If you can make it, what are some things you guys might like to see happen there?

Also, the holidays are going to be here very (very) quickly. [Not that anyone really needs the reminder at this point, I hope..]
-Have any Doctor Who related [insert-holiday-of-your-choice-here] plans?
-Have any fun Doctor Who decorations or decorating tips to share?

Paxie made Dalek and Weeping Angel cookies yesterday (please bug her for pics, I have none) and we decorated them last night. (By we, I mean mostly her, my attention span wanders during cookie decorating)

Feel free to post suggestions as comments to this post, holiday posts can be either comments here or separate posts!

Happy Wholidays!
TARDIS Day is well over with now, but that doesn't mean this comm has to stay dead until next year! (It might anyway, but we can try) Has everyone posted their gifts yet? If not, it's not too late! I know I have to post mine yet too.
I just got back a couple of hours ago from exchanging my gift with my partner,
sajex
. And I wanted to share how awesome her gift is! So, without further adieu: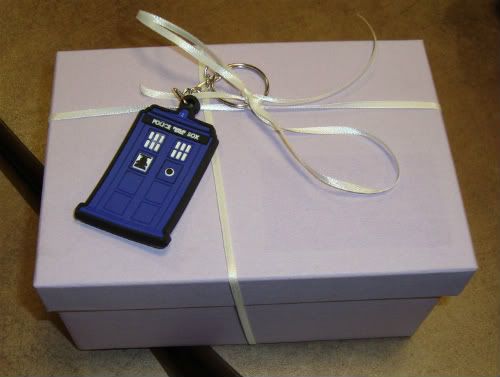 There was also a hilarious thing that happened when we uncovered our gifts. A similar theme, if you will. And that theme was not only Doctor Who...
Mine: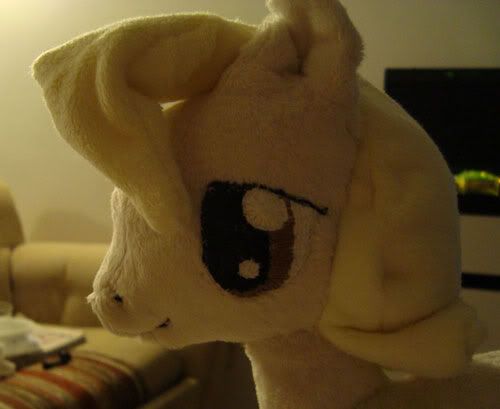 Hers.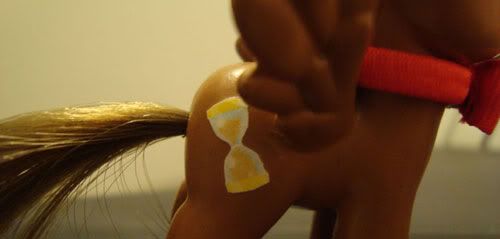 ( More over at my journal! Follow ze fake cut... )
First off, happy TARDIS Day! I watched a few episodes from the second season of the First Doctor with my house mate, so I totally celebrated. :D